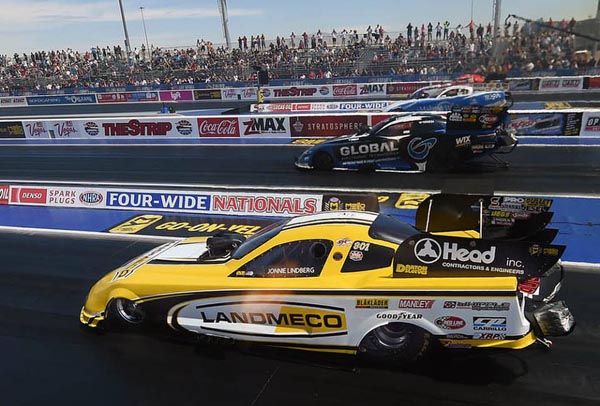 This weekend we're racing in Las Vegas at the brand new 4 wide track. This will be interesting!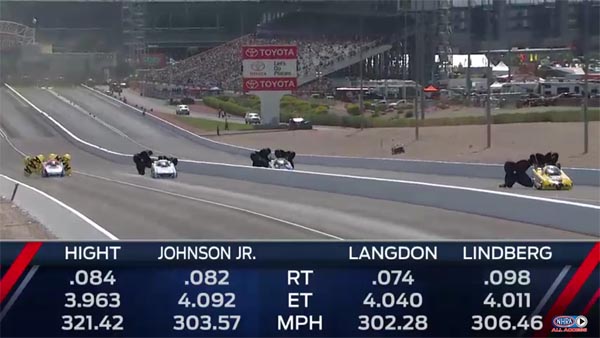 In Q1 Jonnie really got the Landmeco Funny Car going. 4.011 sec. placed him number three in the list.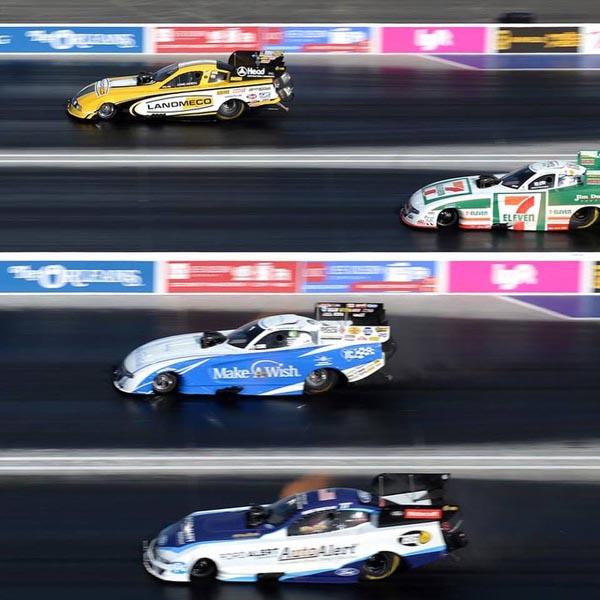 In Q2 he got of the start line really good, but lost traction further down. The pass from Q1 was enough for a fifth place after the first day of qualifications.
Results after Q2 NHRA Four-Wide Nationals Las Vegas 2018
1 Robert Hight                 3.963    321.42
2 Tommy Johnson Jr       3.983    315.49
3 Ron Capps                     3.992    316.82
4 Courtney Force             4.005    313.00
5
Jonnie Lindberg
          4.011    306.46
6 John Force                     4.018    314.39
7 Gary Densham              4.021    306.26
8 Jack Beckman               4.028    310.05
9 Shawn Langdon            4.040    302.28
10 Del Worsham              4.048    312.93
11 Bob Tasca III                4.055    310.48
12 Tim Wilkerson             4.087    310.91
13 Jeff Diehl                       4.153    303.91
14 Jeff Arend                      4.202    288.83
15 Phil Burkart                   4.307    288.52
16 Matt Hagan                    4.319    216.69
---------------- not qualified ---------------
17 J.R. Todd                        4.824    164.01
18 Jim Campbell                5.023    163.18
19 Bob Bode                        5.728    137.81
20 Cruz Pedregon              14.504    64.70