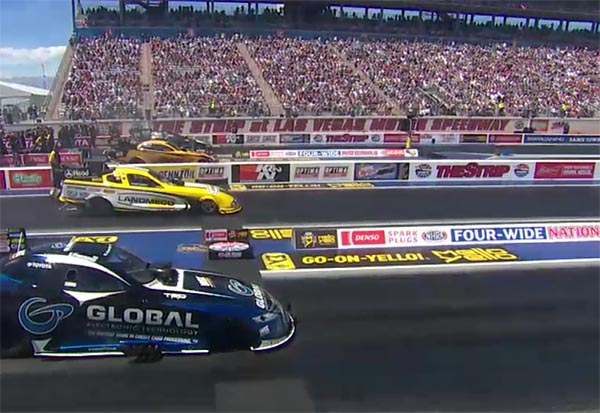 Before a packed grand stand in Q3, Jonnie got low ET of the round. He did not improve in Q4.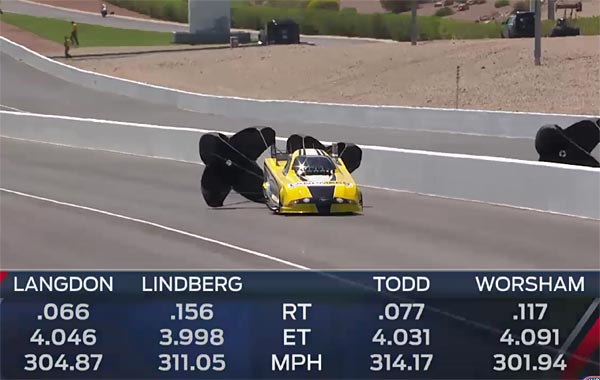 3.998 in Q3 placed Jonnie as number nine in the final qualifications list.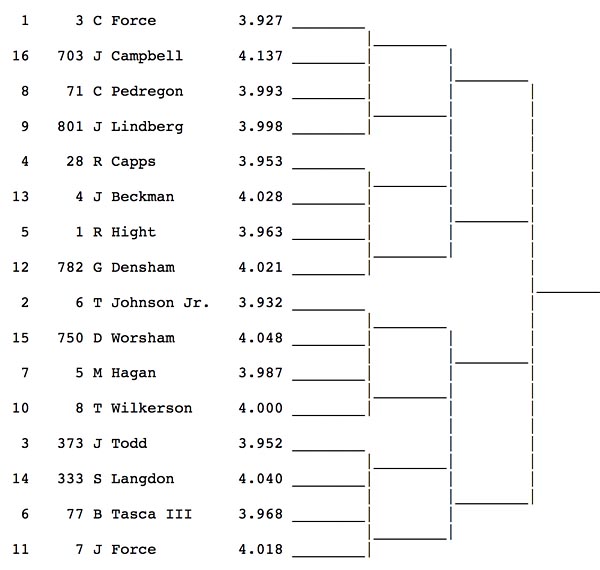 Out first for Jonnie is Courtney Force, Jim Campbell and Cruz Pedregon. In a 4-wide race, the elimination is done in just three rounds. In round one and the Semi-Finals both one and two, will go to the next round. The final four racers will face each other in one last final round.
Schedule for this evenings Nitro Eliminations
(Sweden is nine hour ahead the time in Las Vegas.)
Round 1
                 12:00 PM in Las Vegas, 21:00 in Sweden
Semi-Finals
            2:00 PM in Las Vegas, 23:00 in Sweden
Finals
                      4:05 PM in Las Vegas, 01:04 in Sweden
Final results qualifications NHRA Four-Wide Nationals Las Vegas 2018

1 Courtney Force                3.927 326.40
2 Tommy Johnson Jr           3.932 318.84
3 J.R. Todd                          3.952 319.67
4 Ron Capps                        3.953 321.50
5 Robert Hight                    3.963 321.42
6 Bob Tasca III                   3.968 320.51
7 Matt Hagan                      3.987 322.96
8 Cruz Pedregon                3.993 316.23
9
Jonnie Lindberg
            3.998 311.05
10 Tim Wilkerson                4.000 318.02
11 John Force                      4.018 314.39
12 Gary Densham              4.021 306.26
13 Jack Beckman               4.028 310.05
14 Shawn Langdon            4.040 302.28
15 Del Worsham                4.048 312.93
16 Jim Campbell                4.137 303.03
--------------- not qualified ----------------
17 Jeff Diehl                        4.153 303.91
18 Jeff Arend                      4.202 288.83
19 Bob Bode                        4.244 239.27
20 Phil Burkart                    4.260 283.25