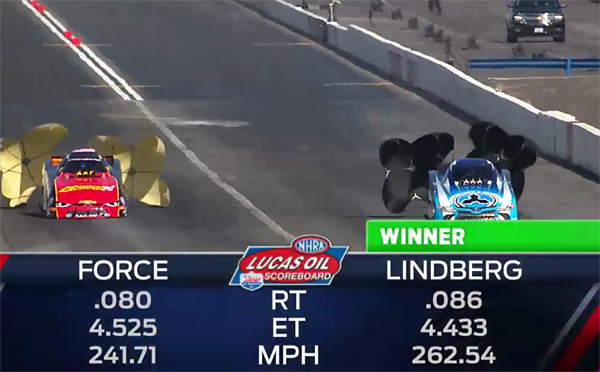 Jonnie got problems right after the start. A moment later Courtney to lost traction. Both of them tried to save the race pedaling, and this time Jonnie did the job a bit better and managed to lit the win light.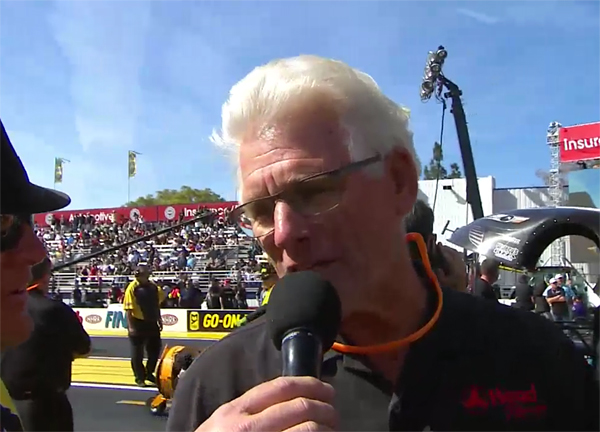 —Yea, he saved my but today, Jim Head says about Jonnie right after the race.
Up next is Ron Capps.