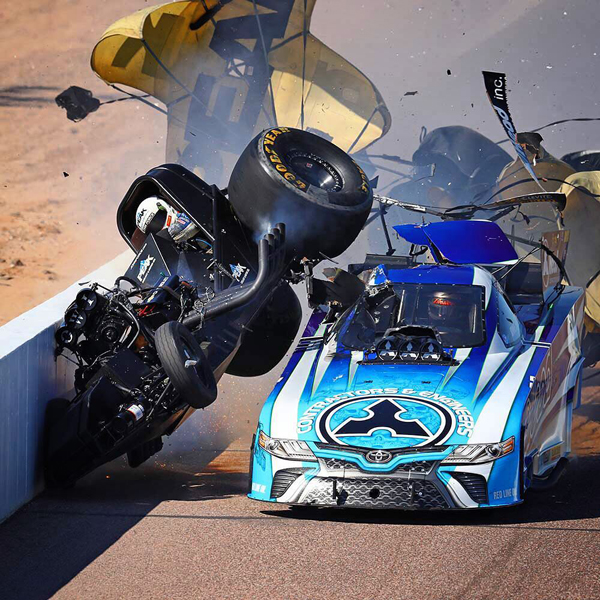 After winning the elimination round one against Bob Tasca III, Jonnie got John Force in the quarter final. John won the start, and pulled away as Jonnie lost traction. John was on his way to an easy win, when his engine exploded.
John lost the control and ended up on Jonnies side of the track. Jonnie did what he could to avoid a crash, but he could only delay it. (Photo: Mark J. Rebilas)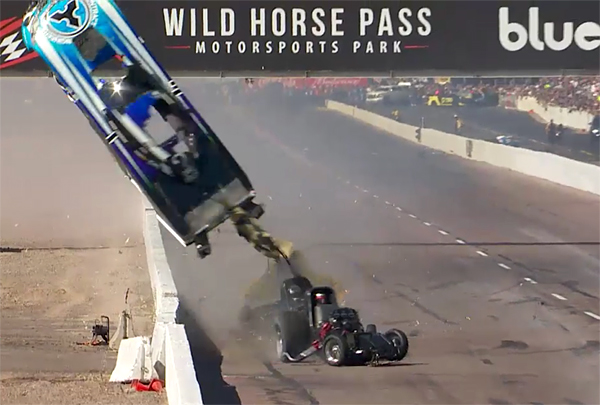 It was a wild crash that destroyed both cars. Jonnies body was brand new. Now theres nothing left but trash.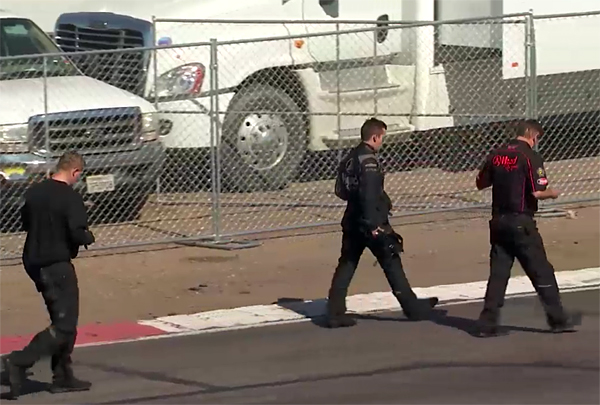 —I was out of my car in about 20 sec. I heard that the announcement that I was ok, took a couple of minutes. Which is sad thinking of my family and friends that of course was worried, Jonnie says and continues.
—I will get back to our shop now as soon as I can. We have a lot of work to do building a brand new car from the start. We will race at the Gatornationals, Jonnie says with confidence.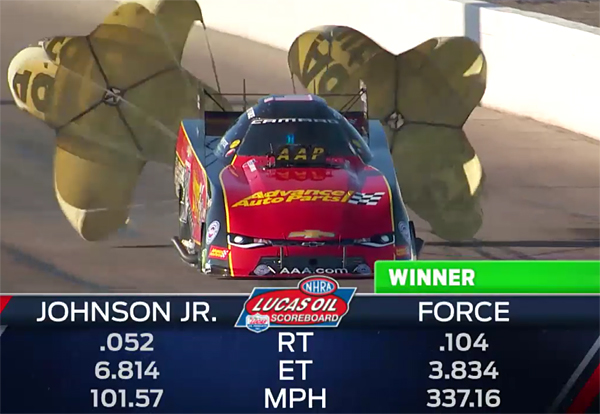 Despite the drama, Johns daughter Courtney Force never gave Tommy Johnson Jr. a chance in the final. Congratulations Courtney and your team!