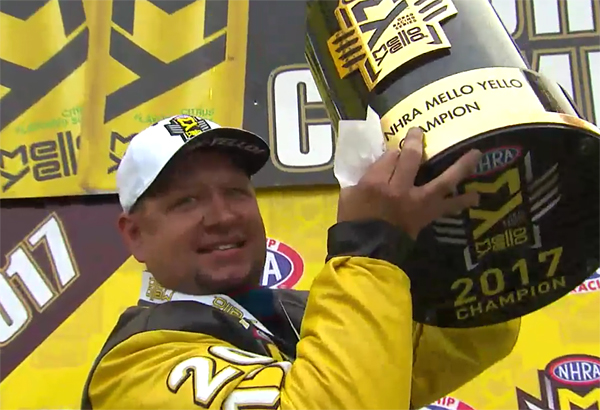 The 2017 Funny Car Championship was secured for Team John Force Racing and the driver Robert Hight already in elimination round one. The only one that had a chance to beat Robert was Ron Capps. Robert won his race over Tim Wilkerson, and later Del Worsham beat Ron out of the competition. And at that moment the thing was settled.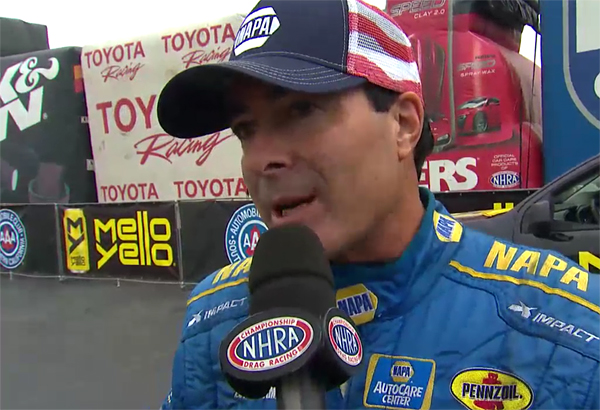 Ron was of course disappointed after the race. He has done an epic season with a total of eight wins. An impressing achievement that very few can come even close to.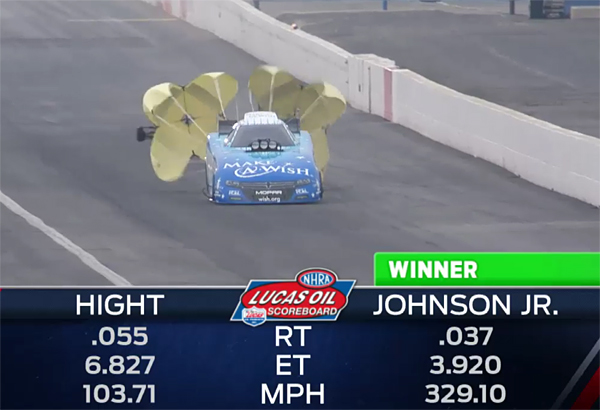 Robert also won his way all the way to the final. But Tommy Johnson Jr. did a better job there and won the NHRA Auto Club Finals Wally. Congratulations to you Tommy and your team!
Robert had a pretty dramatic way to the final. His engine blew in the semifinal against Courtney Force.
He ended up in the net, and luckily he could safely walk away.
The second Championship Win for team John Force Racing was Brittany Forces win in Top Fuel. She not only won the Championship, she also in the end won the final against Shawn Langdon. Congratulations Britt and your amazing team!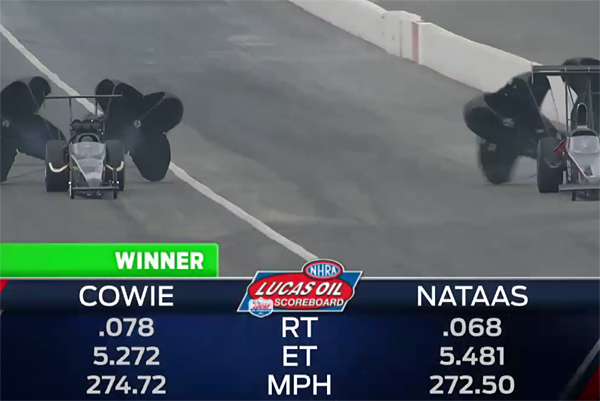 Another thing we have to mention, is the Norwegian Julie Nataas stunning performance in Top Alcohol Dragster. This weekend she qualified as number one with 5.115 sec. Which actually is the third quickest pass ever. Today she also won her way all the way to the final. Well there she won the tree, but unfortunately it looked like she got som engine problems and race was lost.
Congratulations to you Julie and your great team for all the entertainment you have given us this weekend!