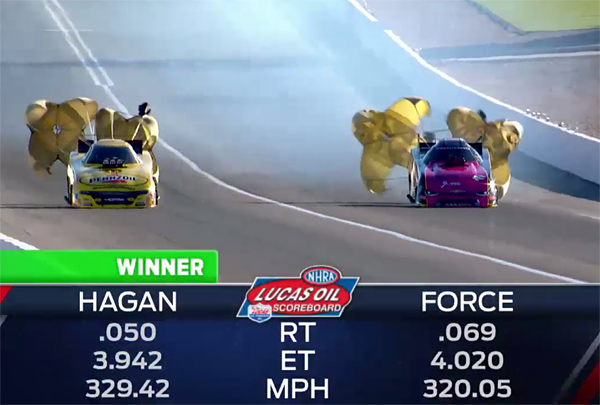 Matt Hagan and Courtney Force met in the final. Matt won. Congratulations to you Matt and your glorious team!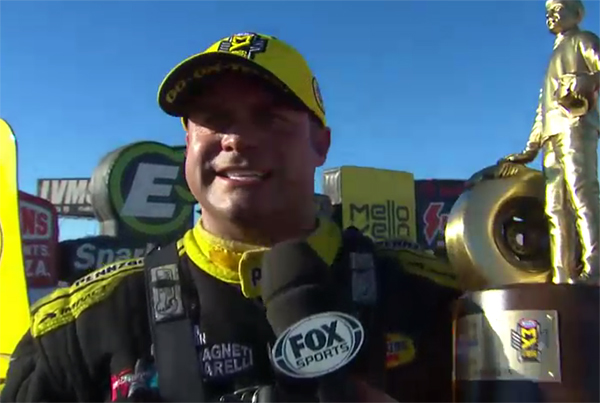 The Wally is yours Matt!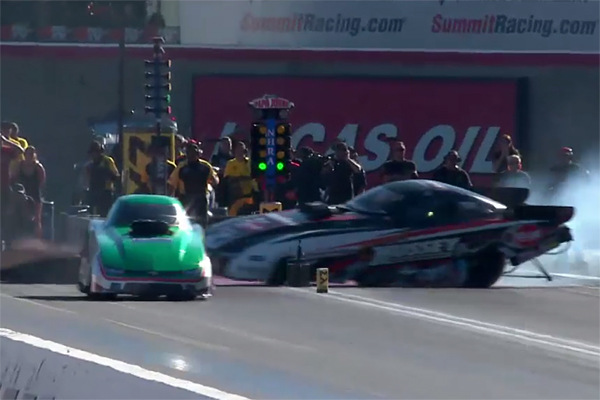 In Top Alcohol Funny Car, our friend and fellow Swede, Ulf Leanders won his final against Larry Dixon. Huge congratulations to you and your fantastic team Ulf!
In this final, we saw one of the most bizarre things we've ever seen happen. Larry got a fuel leak that probably hit his right rear wheel. And moments after the hit, his Funny Car made a violent turn, hitting the wall on Ulf side of the track. We're glad to inform that no one got hurt in this crazy incident.