There was no surprise that Jonnie Lindberg won the Drag Racer Of The Year Award 2016 in Sweden. The official award ceremony will take place at the "Bilsportgalan" (Gala of Swedish Race Car Sports) in Älvsjö in the south of Stockholm on the 28th of January 2017.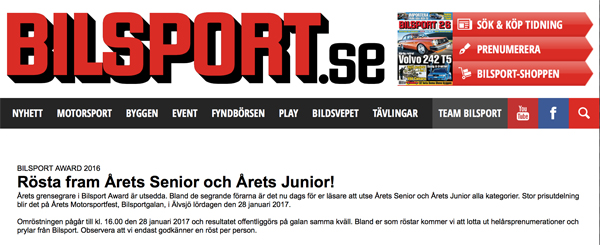 On the same evening the winner of the Motor Sports Athlete of all categories will also be presented. And this is where you as a Lindberg Bros fan comes in to the picture. Because this price is of the peoples choice type.
It's only your personal vote that counts here. So go in and
place your vote here!
 And then spread the word to both friends and family. The vote will end on the 28th of January at 16:00.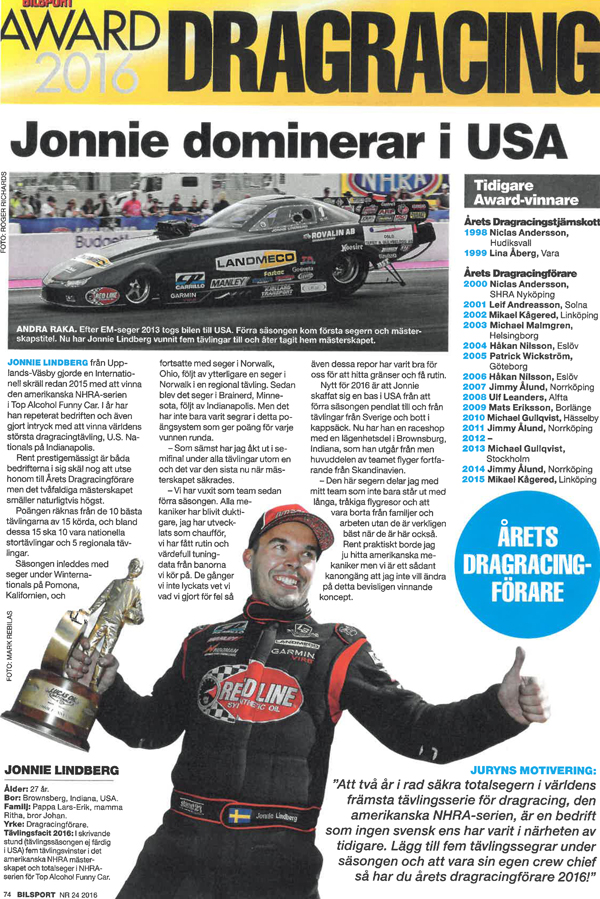 The Drag Racer Of The Year Award is a well deserved nomination for our hero and two time World Champ Jonnie Linberg. This is an article from a resent issue of the Bilsport magazine.