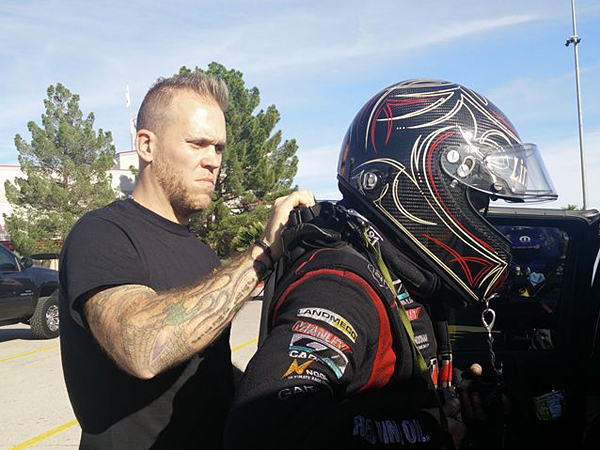 While waiting for the coming weekends divisional race in Las Vegas, Jonnie took the opportunity to try to get a license for a Nitro Fynny Car. Here's Jonnies big brother Johan helping out getting dressed.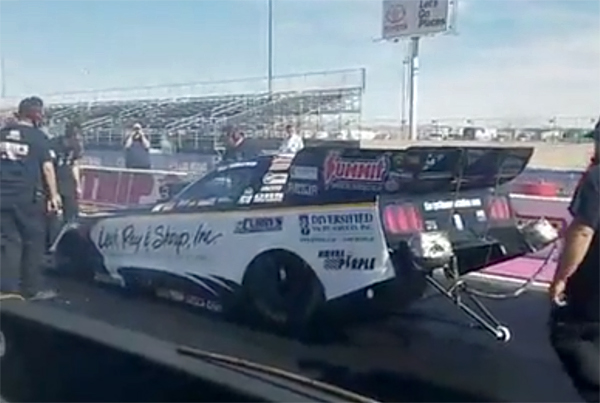 Tim Wilkerson is the man who trusts Jonnie this much.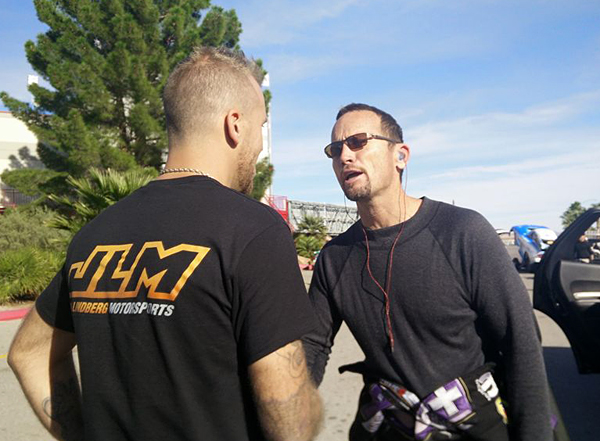 Fast Jack Beckman is giving a few words of advice.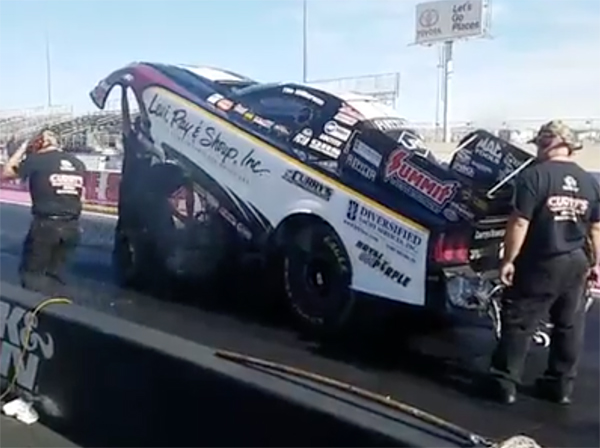 Lifting the body right before start. How cool isn't that!?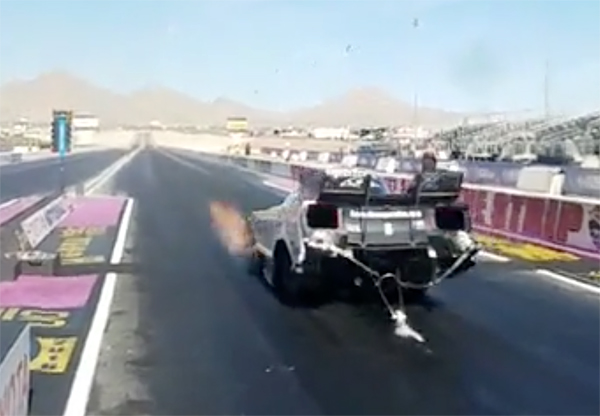 Shooting fire! Jonnie went  3.91 sec. and 320 mph already in the second pass. And after one more, he won the license.