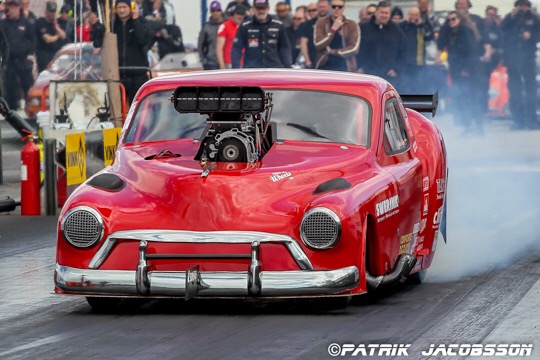 In the first round of mondays eliminations, Johan pedaled to the win against Marcus Hilt.
In round two we had Kev Slyfield. Johan lost the tree to Kev, but wrestled the Old 51 down the track, pulling of another 5 and winning the race!
And in the semifinals it was time to go up against the reigning European Pro Mod Champion Micke Gullqvist. Johan won the tree, but… —We had to much power from the start. We blew the tires almost immediately and lost. We didn't come further than the semi. But we have to be glad for our two five second passes in this first race for the season, and the first race in this for me new car, Johan says.
Next race is back home in Sweden and Tierp Arena on the 16-19 of June. See you all there!