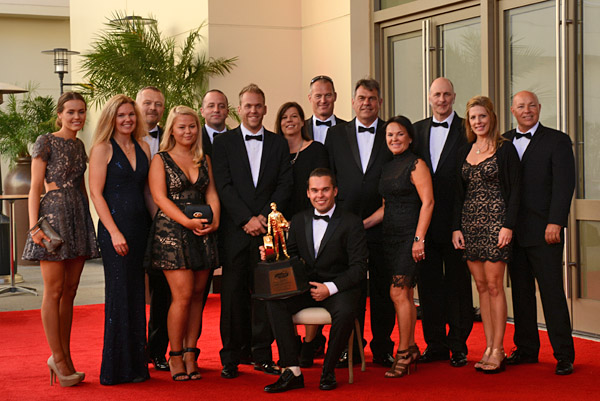 What happened? From dirty working pants and racing suits to this!
On Monday morning right after the US Finals, we got up early and went straight over to mister Carducci and his fine tuxedos.
Trying out all our clothes took at least a couple of hours.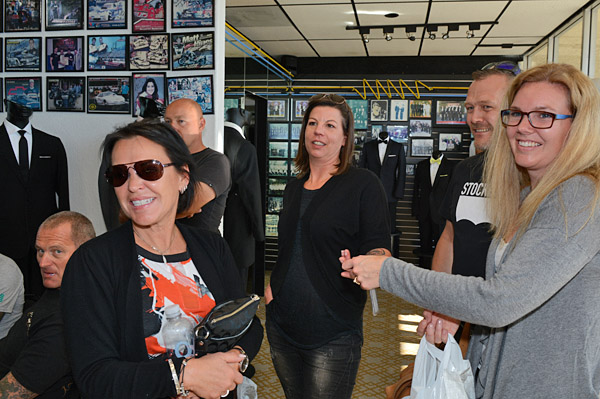 And for once, the girls had to wait on us getting dressed.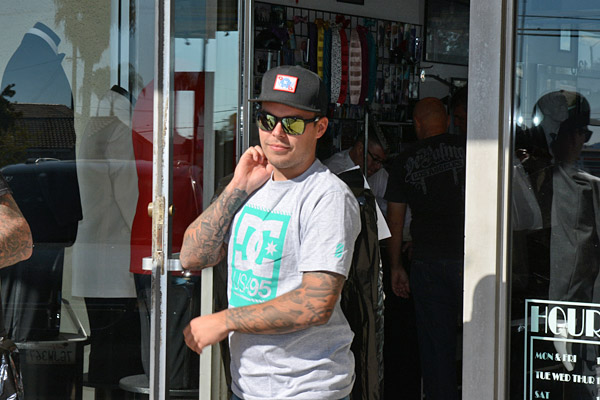 We're ready! Now one hour drive to Hollywood.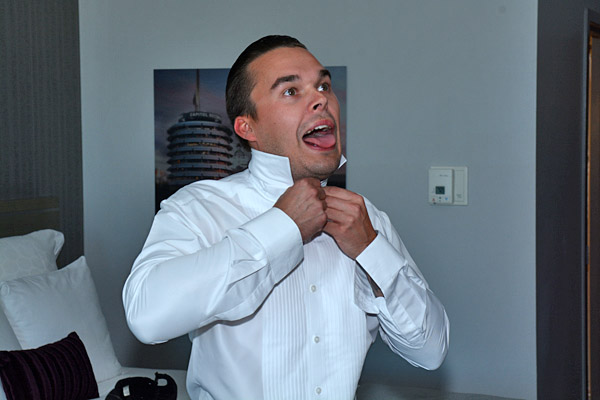 Hey Champ! You'd better get used to the tuxedo shirt!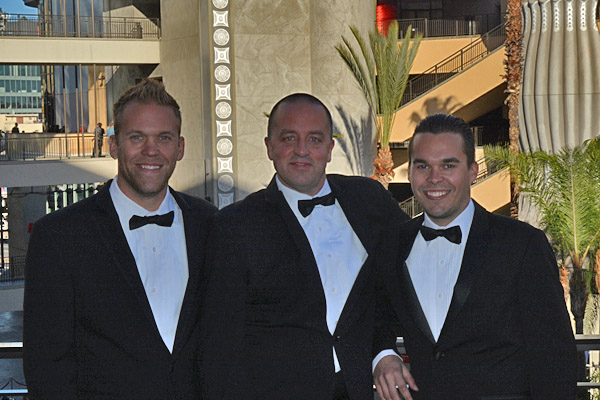 Dressed for just another success!
Jonnie got his own star on the drag racing walk of fame, leading to the Lucas Oil price giving ceremony.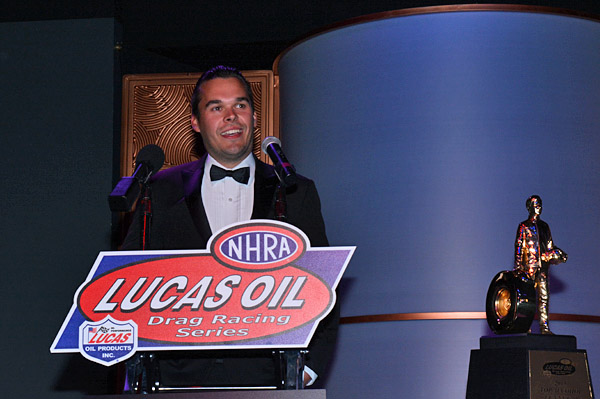 The worst thing of winning is probably to hold the mandatory speech.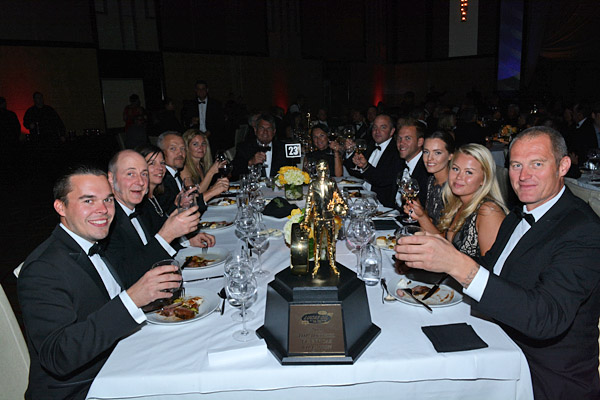 Team Lindberg Bros are seated for dinner and more speeches.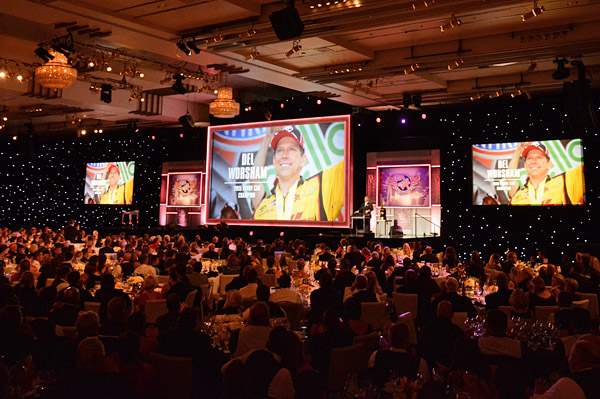 Hanging with the stars. Everybody in the business was here.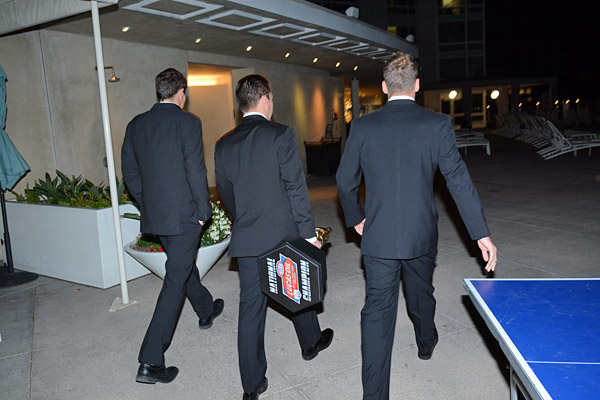 On the way to the after party. We laughed and dance all night long, before heading home to the good old Sweden.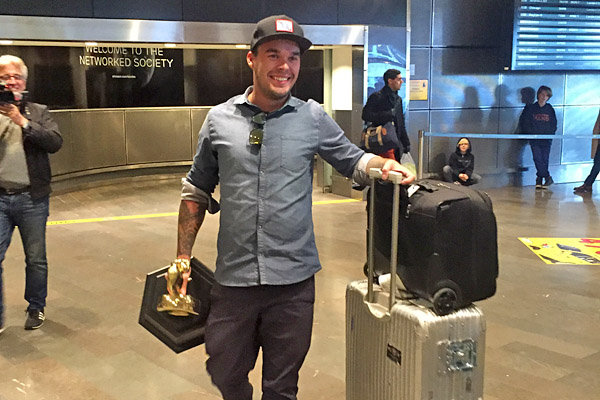 Jonnie had to stay in the States a few more days preparing some for the coming season. The team and many fans welcomed him home when arriving to Arlanda and Stockholm.
The Big Wally is finally home.