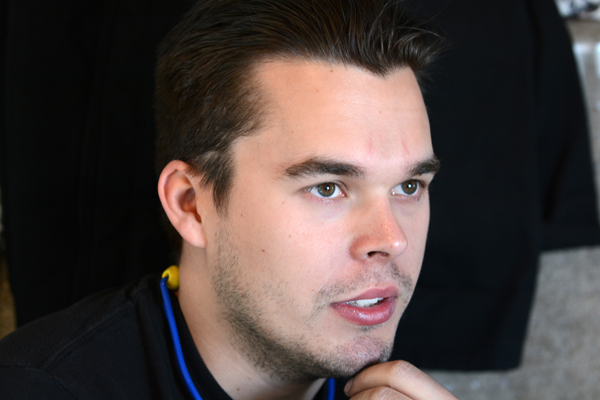 The moment of truth is coming closer and closer. This weekend we're in Las Vegas for the 15th annual NHRA Toyota Nationals.
We're 10 points behind Annie Whiteley, the points leader in the national series. We have a totalt of three races left. This one, and then two more.
—If we succeed in this, it's equal of winning the World Championship, Jonnie says to
Aftonbladet Motor.
In yesterdays round of qualifying, the first in this race, we ended up number 9. Today we have two more chances to do better.
Result after round one:
1. Doug Gordon               5.580 261.27
2. Mickey Ferro               5.581 253.28
3. John Lombardo Jr.    5.610 264.65
4. Jay Payne                     5.635 260.06
5. Kris Hool                      5.652 256.55
6. Annie Whiteley           5.680 261.47
7. Sean Bellemeur           5.726 253.80
8. Shane Westerfield      5.771 245.32
9. Jonnie Lindberg          5.793 258.42
10. Greg Hunter               5.825 245.49
11. Ulf Leanders               6.033 256.65
12. Chris Marshall           6.287 237.75
13. Terry Ruckman          6.557 244.74
14. Steve Gasparrelli       8.174 143.09
15. Clint Thompson        10.768 102.57
16. Nick Januik                12.467 63.11