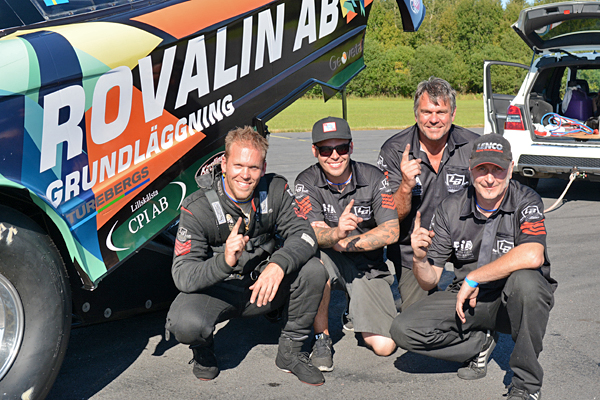 Another win for the best damn Top Alcohol Funny Car team in the world!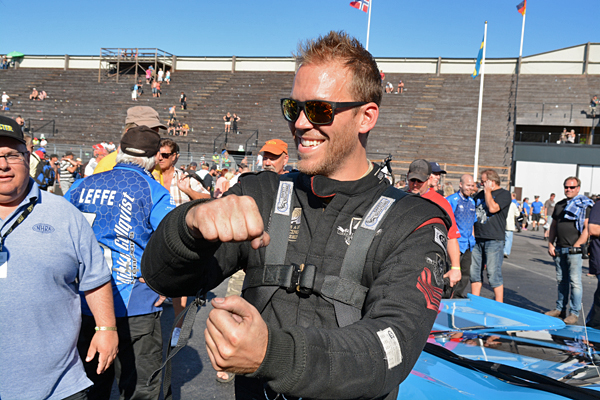 —It was a wild ride. I lost traction almost immediately and I didn't know where Leif was. I had to get the car to the finish line at any price. I got on and of the throttle, steered back and forth just to keep the car on track!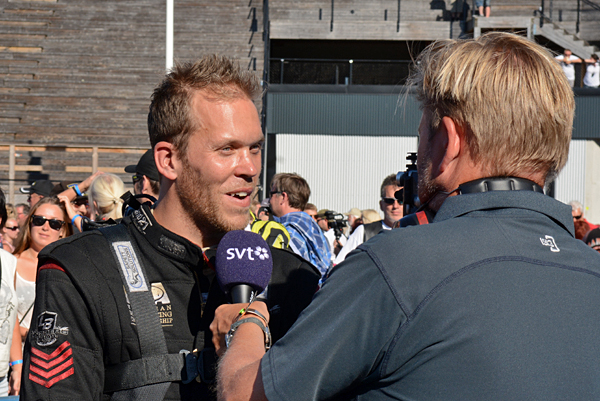 A few words for the TV.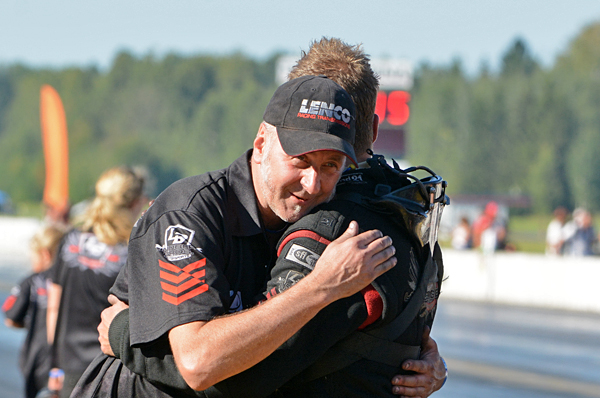 True love!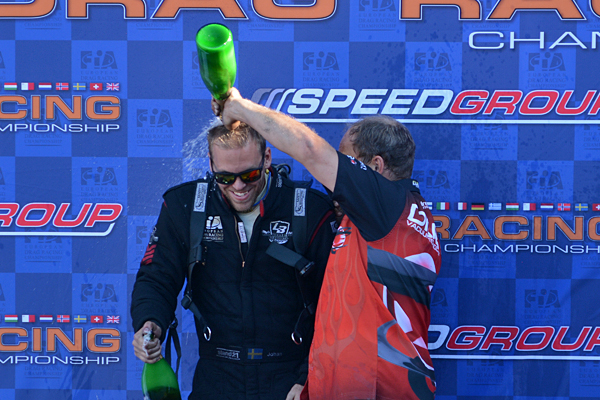 The runner up Leif Andreasson is cheering today's winner, Johan Linberg!