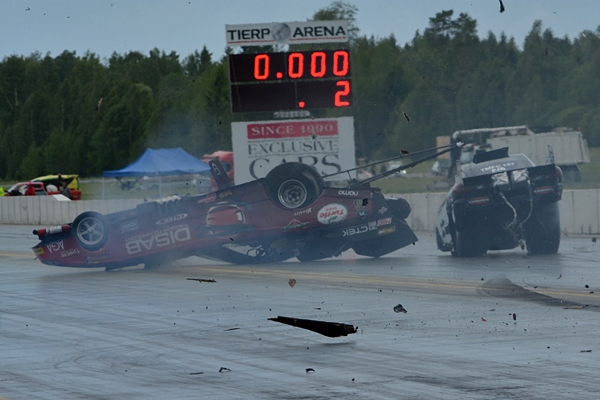 Leifs round ends up in disaster. Mikael Larsson loses control of his car, crosses the centerline and ram in to Leif badly. Mikaels car then continues, crashing hard in to the concrete wall.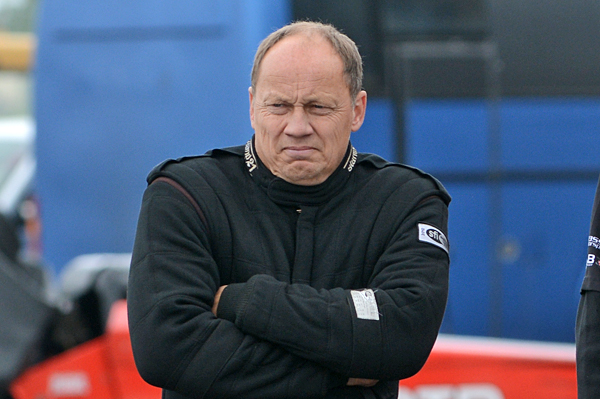 Leif Andreasson freezes before the race. The weather we have right now is bad, really bad, even for being in Sweden. Strong winds and low temperatures.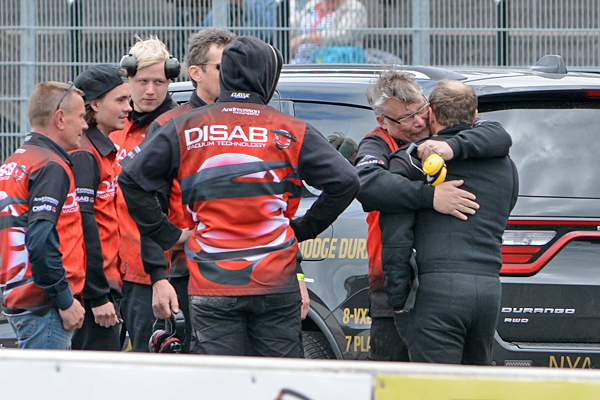 Leif gets hugs from his team members. —I saw him coming, and there was nothing I could do. I think I've got a mild concussion, but I feel pretty fine anyway under the circumstances, Leif says.
Mikael is brought to the hospital for monitoring. We don't know anything more than that at this time.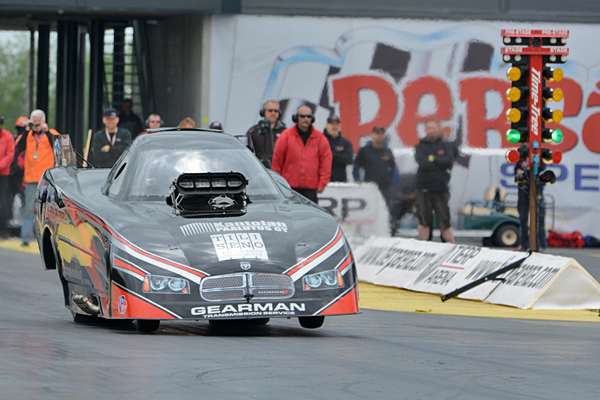 When the track is cleaned and safe, our two finish friends is up against each other. Johnny Oksa takes an easy win over...
...Ari Pietilä. Not this time Ari. Better luck next time!
This means that Johan is facing Johnny Oksa in the semifinal. And as this is the only two racers left in the race after the crash, the winner takes it all!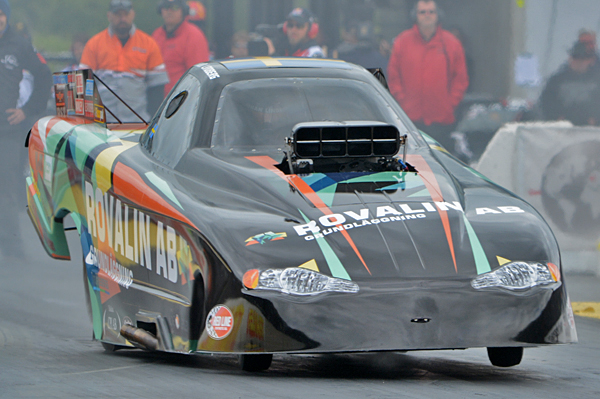 Johan is out last in a solo. He shakes the tires at the hit. Tries to pedal it but has to click it of and take the car safely over the finish line.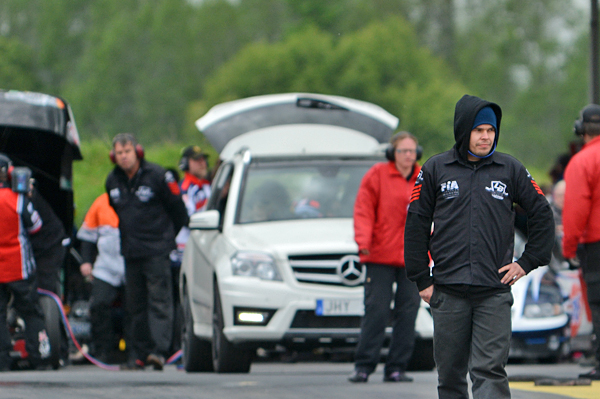 We haven't been really lucky yet... What are you thinking of Jonnie?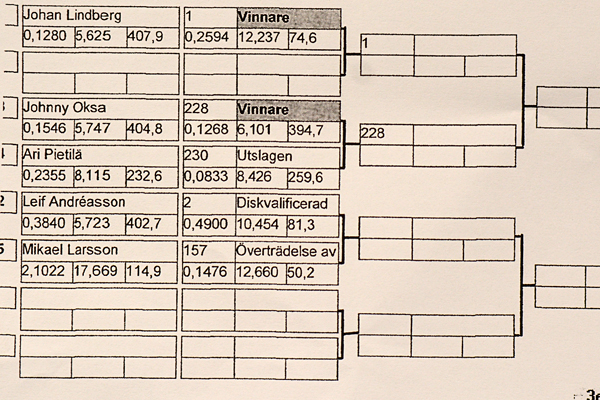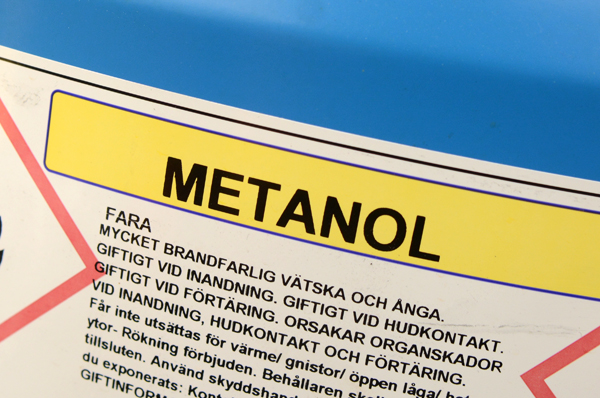 Now it's time to burn some methanol! This time back on Swedish soil. We have had three qualifying rounds friday to saturday, and we qualified in as number one. We actually was number one in every round. Which will give us a total of nine extra points in the European Championship series.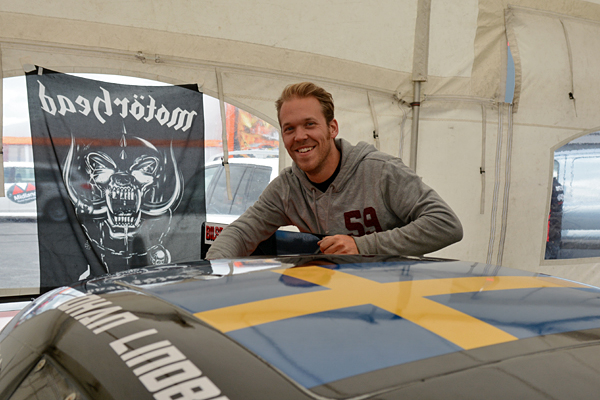 Johan is so happy finally back in the seat. —We have done a lot racing this year already with Jonnie's car with me watching from the outside, but now it's my turn behind the steering wheel.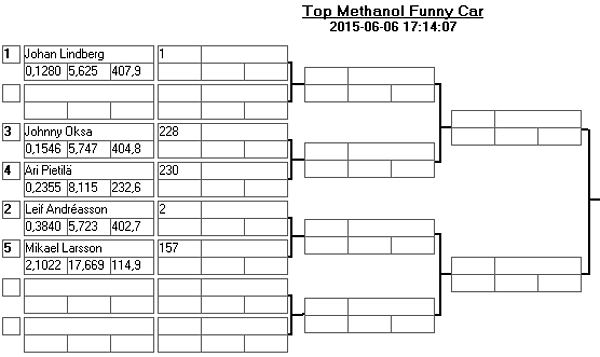 With only five cars present, we have a solo run in the first.