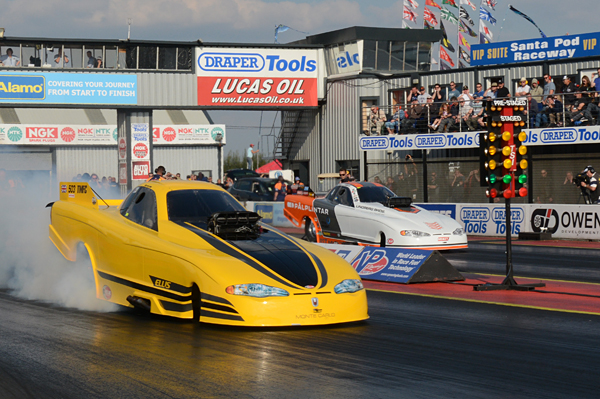 Already in the burnout the race was lost for us. We had some air leak or other problem in the pneumatic system for the gearbox. We need to do the burnout on third gear, but Johan could only get to the first.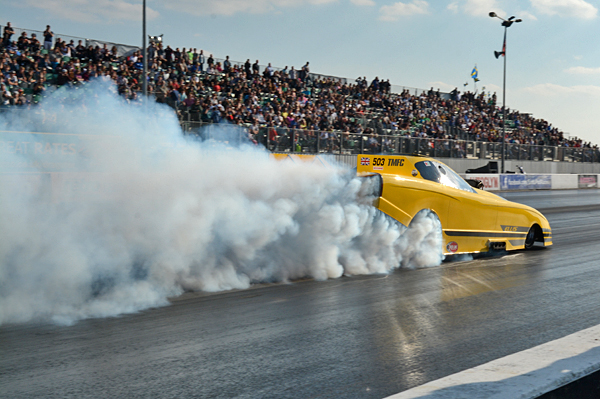 This is how it's supposed to look. A nice and long controlled burnout by Gareth Ellis.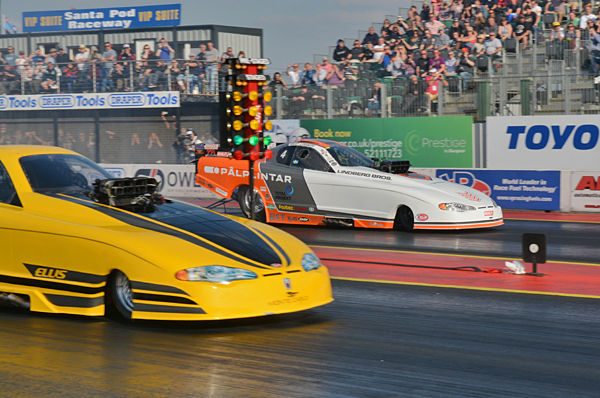 We never had a chance against Gareth. With no heat in the slicks Johan spun the tires right of the starting line. To bad for us, but a huge congratulations to Gareth and his team! You guys are totally worth it!