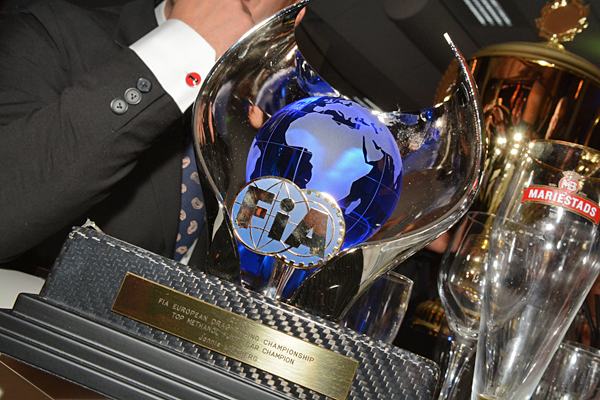 Last weekend we gathered almost the whole team for the  FIA-EDRS Award Presentation and Banquet 2013. It was time to celebrate and honor the passed seasons wins and achievements.
Jonnie entered the stage receiving a big trophy and the extremely beautiful gold surrounded blue glass FIA globe for his win in the FIA European Top Alcohol/Methanol Funny Car Championship 2013.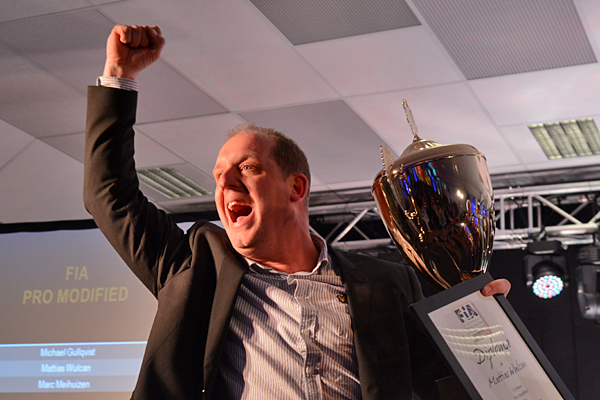 This fantastic evening contained many happy faces. And one of the most happy ones belong to Mattias Wulcan, who won the second place in the European Pro Mod Championship.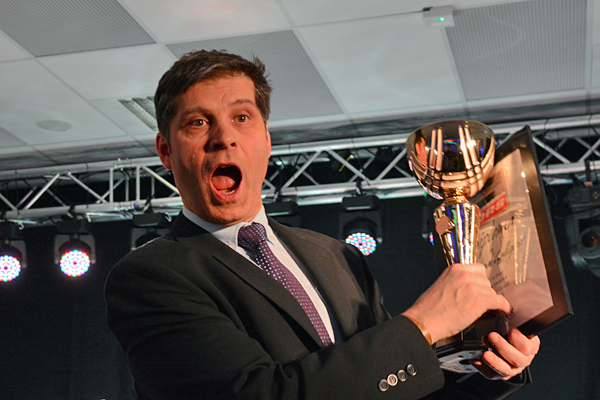 Number one in the FIA and EDRS Pro Mod Championship 2013 is Michael Gullqvist.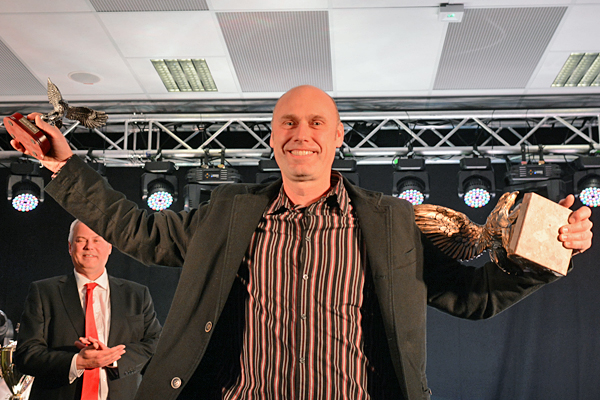 Besides winning the very competitive FIA European Pro Stock Championship, Jimmy "Jimma" Ålund also was voted "Eagle of the Year" for his contributions to the fine sport of drag racing. This was Jimma's eighth championship win.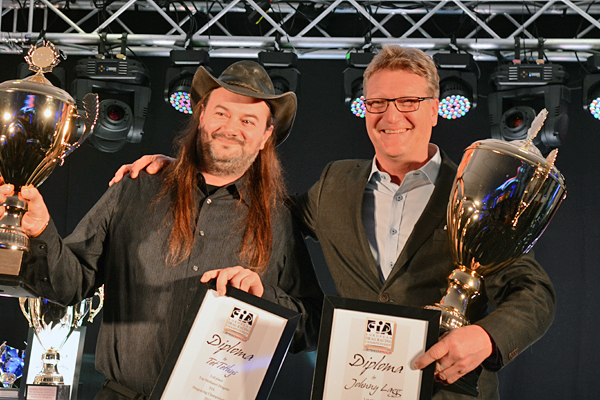 In Top Alcohol/Methanol Dragster the winner is Johnny Lagg, here to the right.
But fastest of them all is Thomas Nataas, the Top Fuel Dragster winner!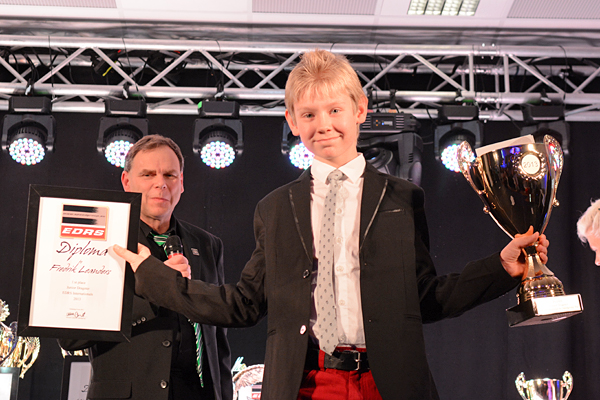 Top Alcohol/Methanol Funny Car racer Ulf Leanders son Fredrik Leanders, was the proud winner of the EDRS Junior Dragster Championship. Congratulations Fredrik!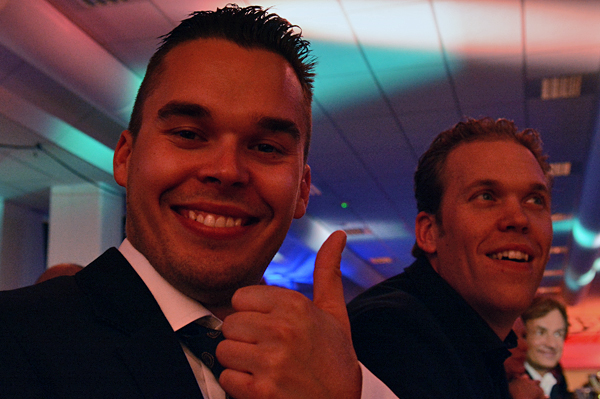 We would like to say congratulations to all the other winning teams, and at the same time send a huge thank's to everybody who contributed to make this evening just amazing! Congrats and thanks to you all!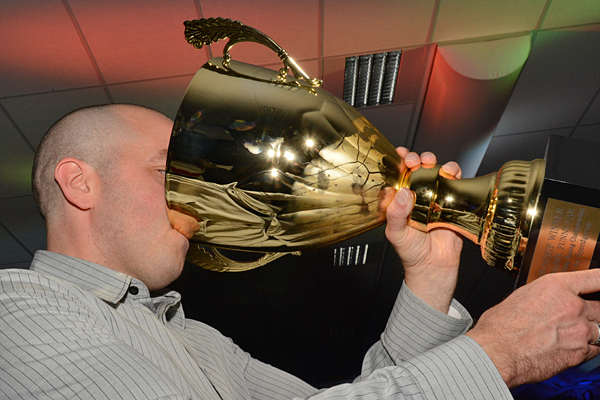 And then we had some drinks...