Jonnie ended the season giving us a monster burn out, and didn't stop rolling until the 1000 feet mark.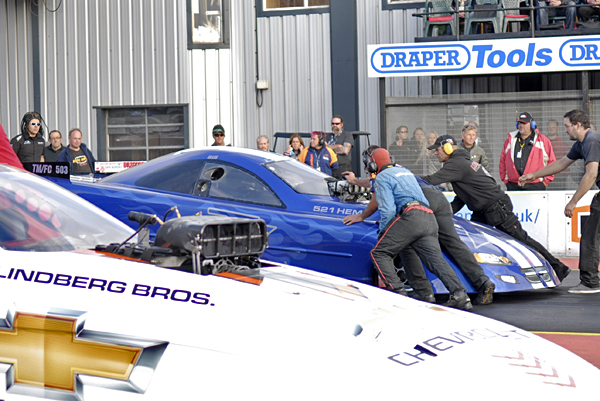 Unfortunately Gareth got some problems after the burn out and had to shut of and roll back, giving Jonnie a solo run.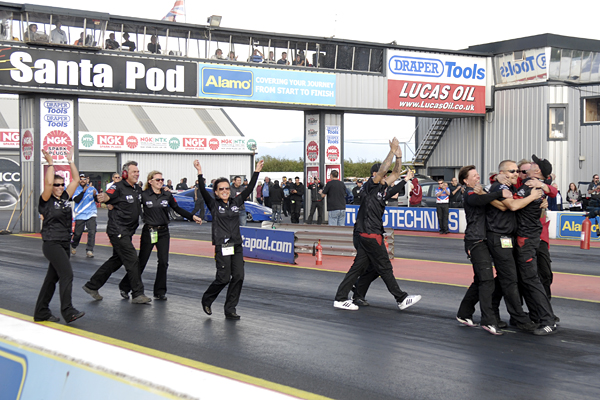 And what a run!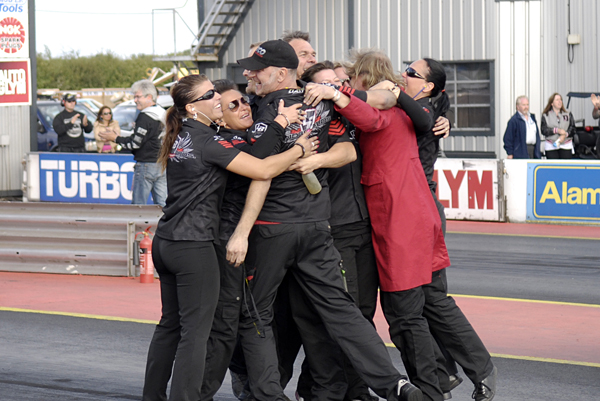 Group hug! And... once again? What is that red coated lady doing there?!
New European ET record! Just 0.015 behind Frank Manzos NHRA record... we're getting there!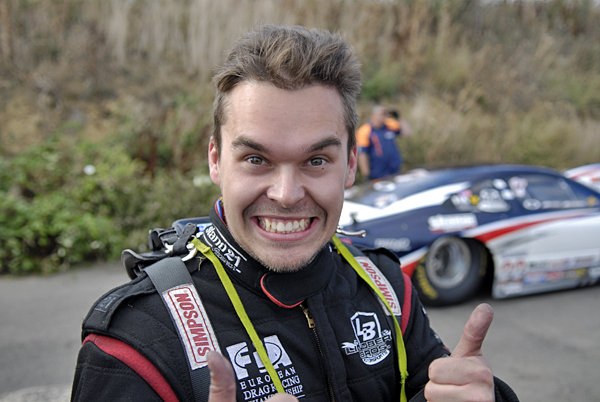 No pedaling this time!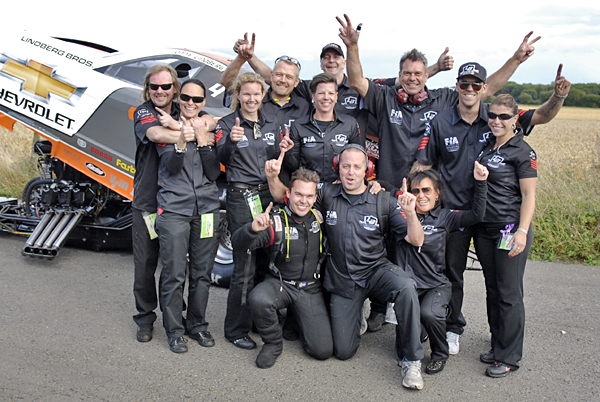 Team Lindberg Bros 2013! The best team in the world!!
The worlds fastest TMFC/TAFC is towed back.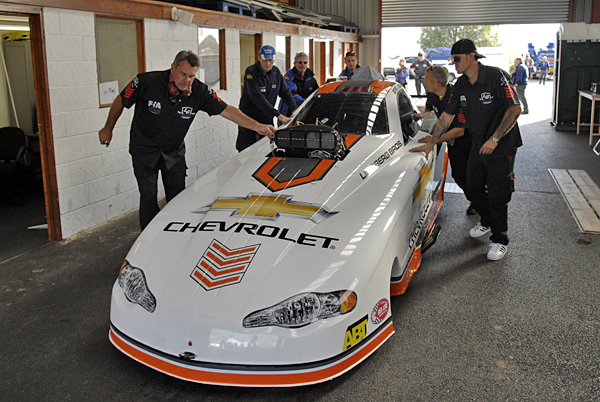 Weight and fuel ok!
When back in the pits, the former European Champion Leif Andreasson came by putting his number one on Jonnies car!
—You're the champ now! I'll beat you later!! Leif says respectfully... or not!