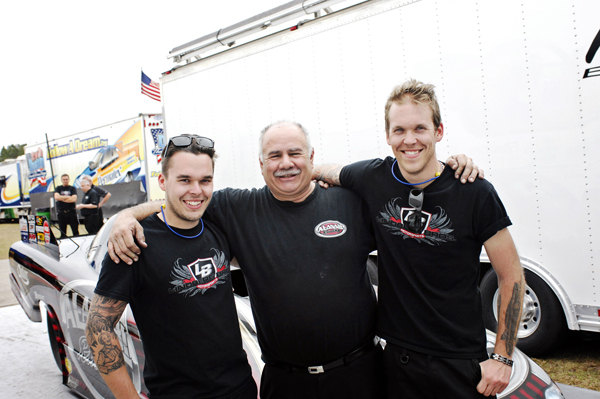 In the end of Mars, Jonnie Lindberg (left) and Johan Lindberg (right) bought Frank Manzos(centre) Funny Car, right after he had finished the Gatornationals in the USA. Frank Manzo is a veteran in the sport and is one of the most successful drivers in the North American drag racing history. Car number two in the Lindberg team comes from Brian Thiels. This car has been used in just a few races, and has for the season of 2013 been updated with the latest technique.
Change of class, two identical race cars and new large partners. For the season of 2013 there's going to be huge changes in one of Europe's most successful drag racing teams, the Lindberg Bros. —This combination of material and the team that we have built, will be very dangerous for our competitiors in the European Championship, crew chief Jonnie Lindberg states.
For three seasons, Johan(30) and Jonnie(24) Lindberg, has competed among the elite in European drag racing. The highlight so far is the European Pro Modified Championship title in 2010. Then with Johan behind the wheel and Jonnie in charge of the technique. Soon the season of 2013 is here and it is time to reveal all the changes and updates that is taking place in this winning team.
Change of class and a two car race team
Johan, who has won the most that can be won in European Pro Modified is hungry for more. Therefore, he changes class from Pro Modified, to Top Methanol Funny Car. —It feels great to try something new and faster, Johan says.
Last season Jonnie started up in Top Methanol Funny Car by taking his racing license and test out in some occasional races in an older Funny Car.
—We all in the team really liked the technique in this for us new type of car. So to invest in two really competitive cars in the same class just felt like the right thing to do, Jonnie says. He also explains the advantages the team plan to get by racing two identical cars.
—In this way, we'll get twice as much tuning data after each and every round. We believe this will give us huge benefits over our competitors. The plan is that both me and my brother will be in the Championship final this year, Jonnie says with a huge smile.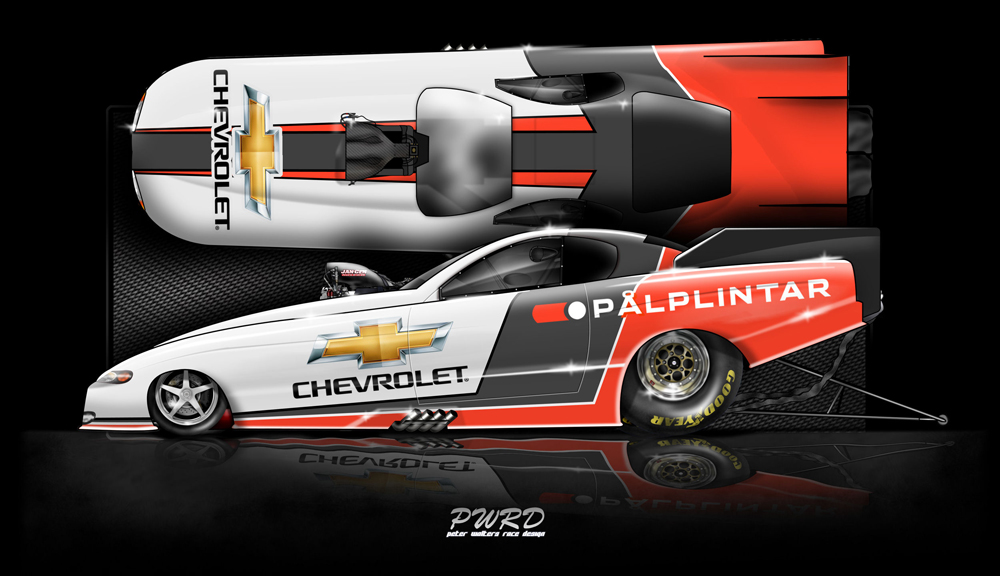 Chevy support
A two car team with identical cars is unique in Europe. So unique that Chevrolet Sweden has decided to step in and support the team in their efforts. As a part of the agreement, the brothers will arrange the Swedish Chevrolet Road Tour 2013, presenting the latest Chevrolet car models. Besides Chevrolet, the Swedish construction company Pålplintar, that has been supporting the team for many years, has decided in connection with their 30th anniversary to expand their support further.