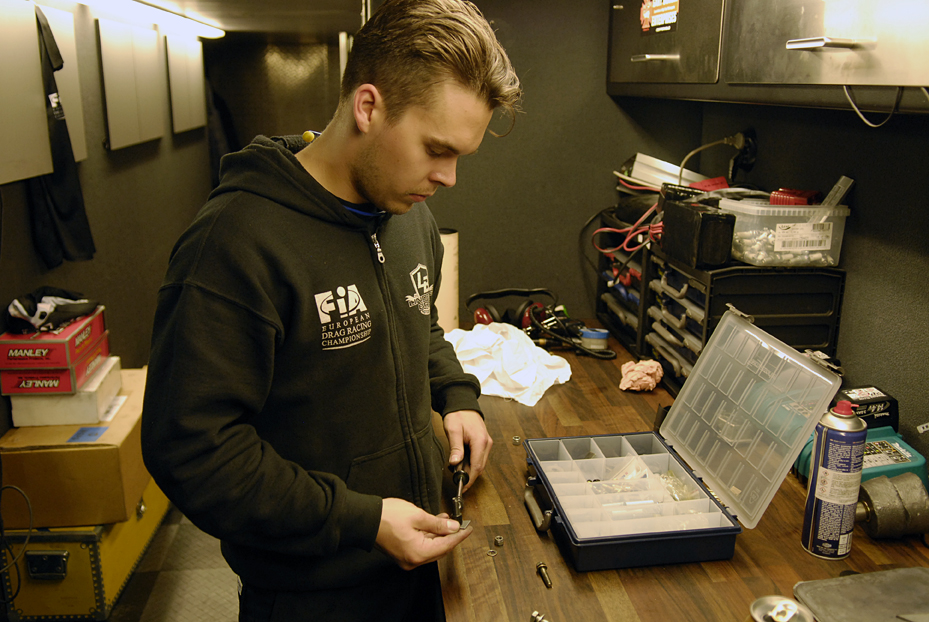 When Jonnie lifted the throttle after the burnouts he had some really violent wobbling in the steering. On a closer inspection of the steering system we realized that it really needed a major overhaul. So this evening and nights project has been just that.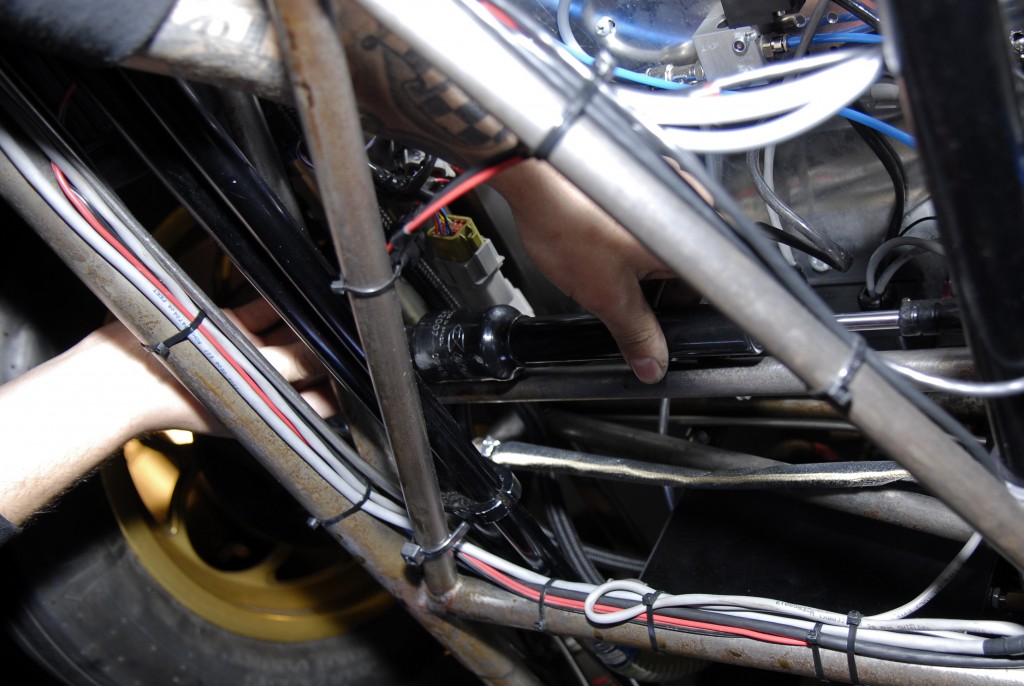 Besides changing bushings and stiffen everything up, we got the tip to also install a steering damper.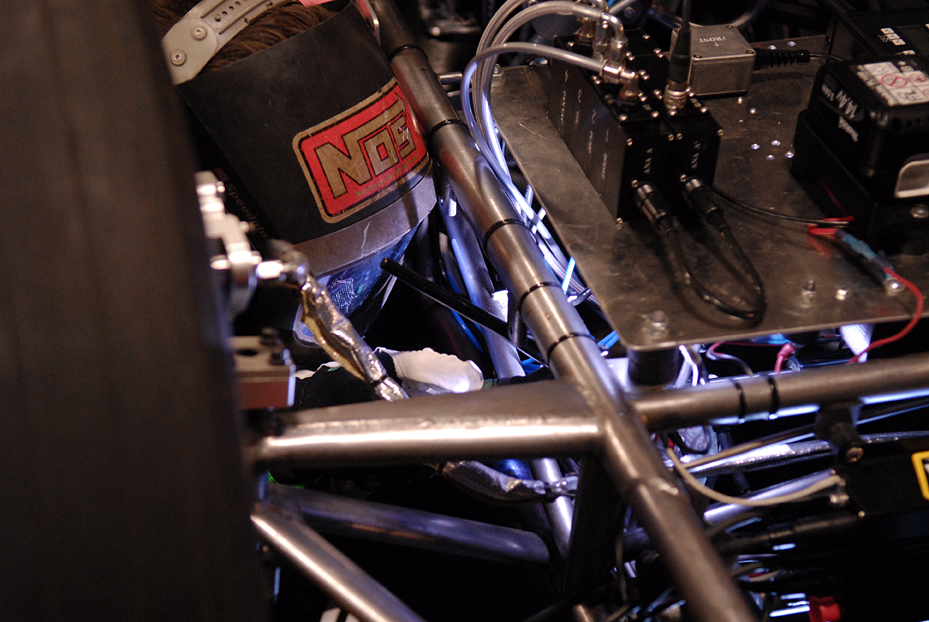 After some welding the damper was in place ready for tomorrows battle. Have a good night!