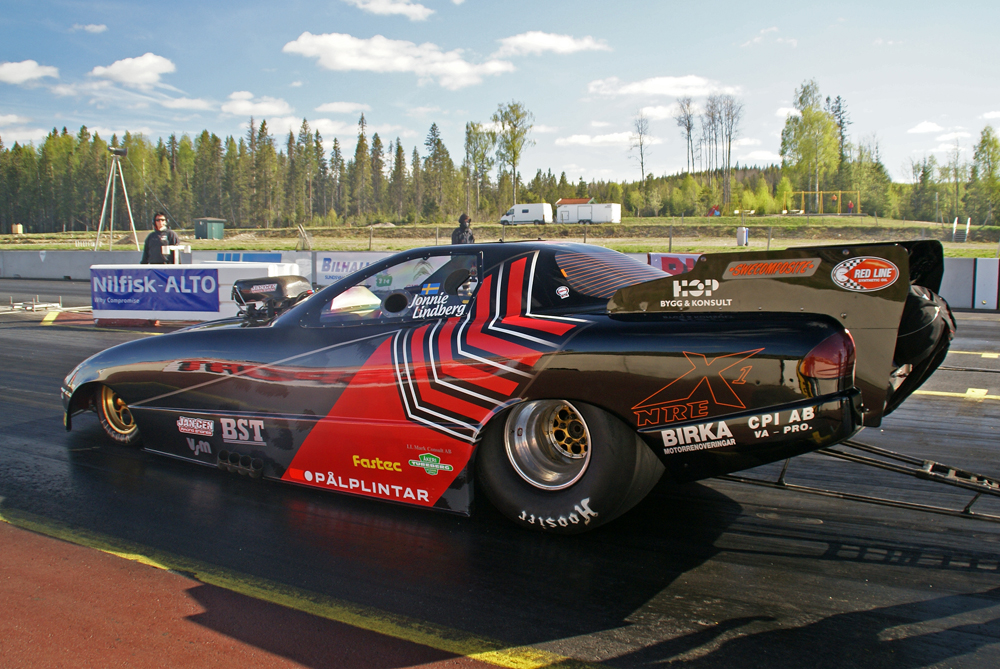 Besides making the Lindberg Bros Pro Mod Firebird race ready this spring, the work to finish the Funny Car also has progressed. Jonnie and the team ended this long journey with a 48 hour race against the clock, and late last friday the car was ready for Jonnies first runs and driving test for his Funny Car racing license.
This is not the way we're used to see Jonnie.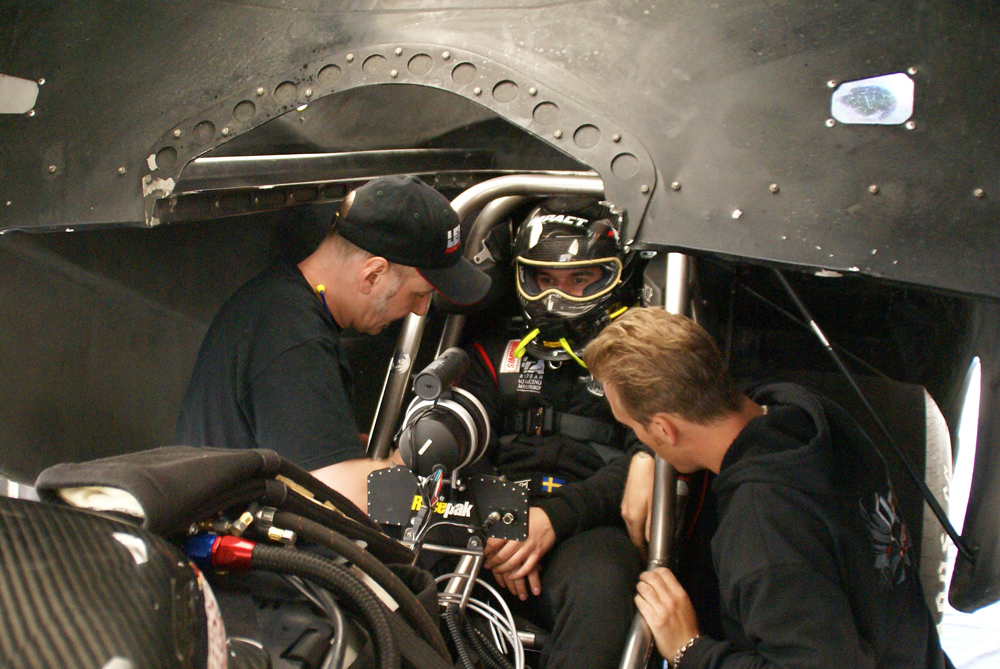 This time Johan had to help Strumpan getting the driver into place.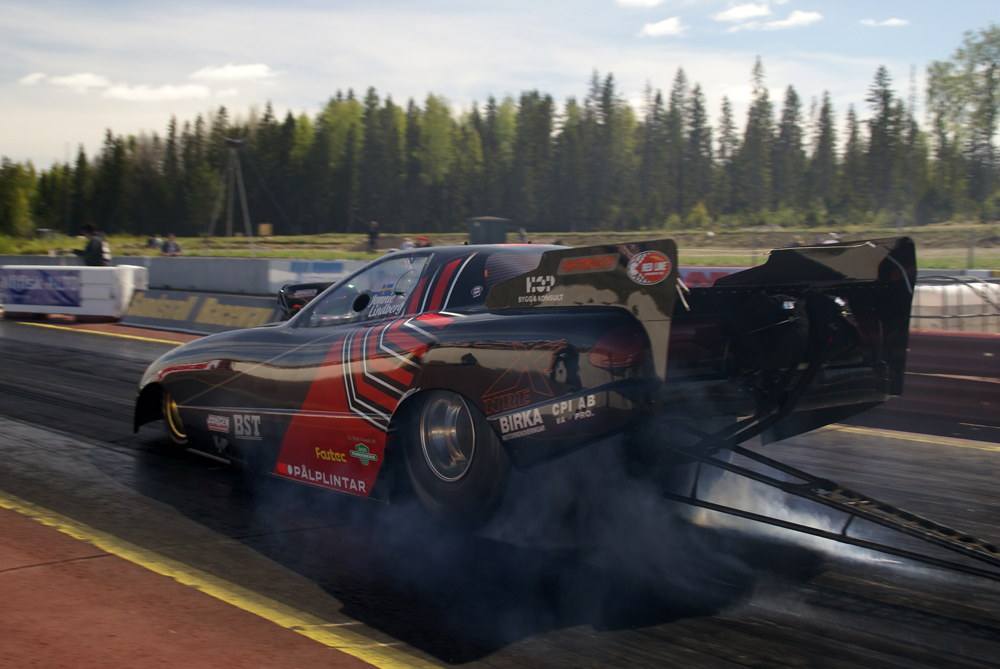 During the first couple of rounds Jonnie had to show that he can handle the Fynny Car in a safe way during the burnouts and getting of the starting line.
In the fourth and fifth rounds he was allowed to go for it. In the last run for the day he got of and on the throttle two times but managed anyway to stop the clock at 6,13 sec and 376 kph(233 mph)!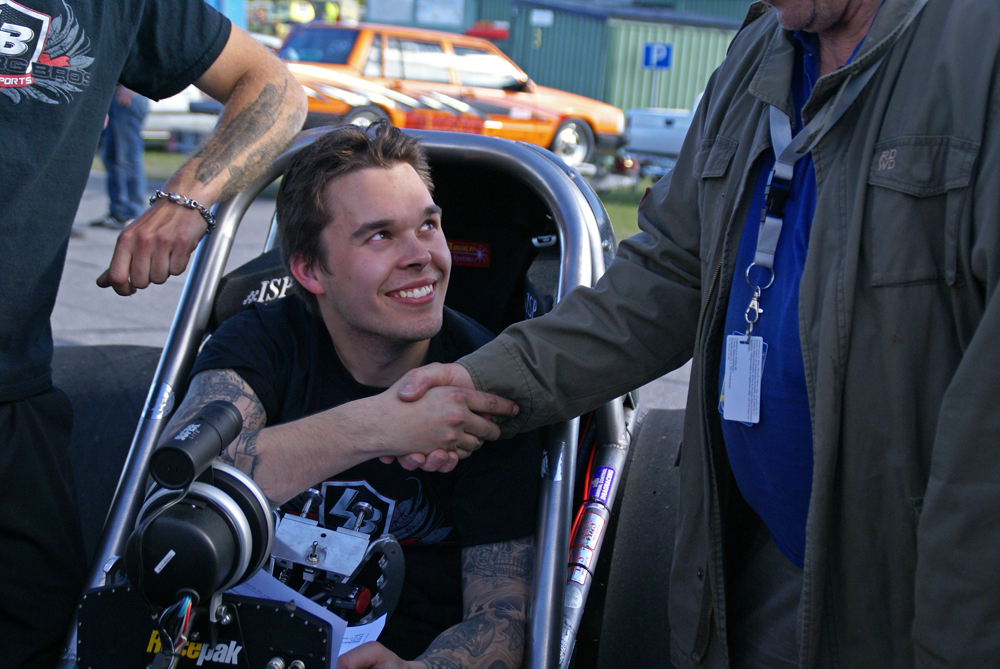 —Good job young man! Here's your licence!