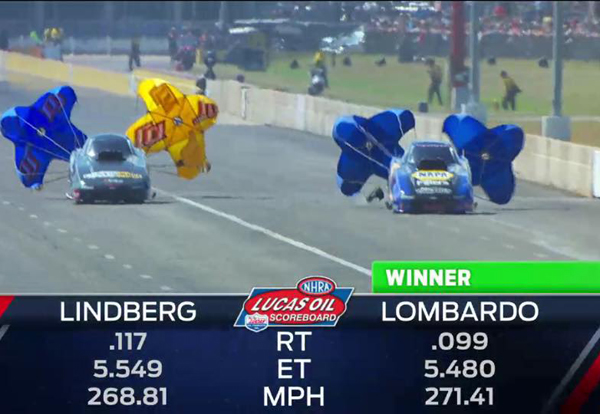 Jonnie unfortunately lost the semi to John Lombardo Jr.
—When I staged, I couldn't hold the car completely still. I passed the pre stage light and I knew that I couldn't go for a short reaction time without a huge risk to red light, Jonnie says.
To fix the faulty clutch linkage, Jonnie and Christian stayed at the track after the race.
—Today, we ran two test runs, and now everything is working as it should. We are ready for Vegas!